HOME-MADE PET FOOD SUPPLEMENT *For Raw/Cooked Recipes WITHOUT Bone*
HOME-MADE PET FOOD SUPPLEMENT *For Raw/Cooked Recipes WITHOUT Bone*
Love giving my pets the best
I love making my pets their raw meals. Yes, it's more time consuming, but you can see a difference in 2weeks. Their poop is so much smaller, coats got fluffier, and they love their food. It's easy to prepare with their chart. I buy in bulk since I have several cats, and it saves some money.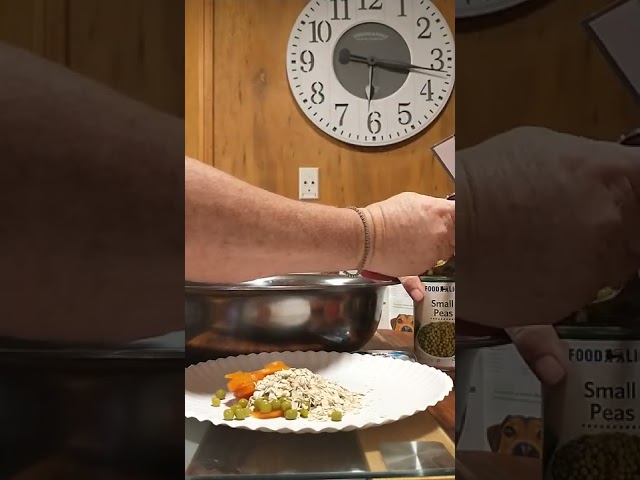 Why did i wait !
Made my very first batch of ground beef for my 2 sweetes and they are obsessed. Now i just need to make 4 diffrent meats and vaccum seal and freeze . I am so thankful and a little bit of work is absolutely worth it!! Can only recommend for any age !
Good Product
Last year, my husband and I agreed to dog sit for my brother for a few months because he had to leave for training with his new job. My husband has an old cat that is exclusively an outside one. While we had his dog at our house, she hid in our shed the entire time, lost weight and wasn't doing too good by the time my brother picked his dog up. We decided to switch her over from the dry cat food we always fed her to a raw food diet, slowly. I decided on trying Renewed Pet company first. Within about a month, she started acting like herself again, eating and drinking as usual and definitely more playful than ever before. She has been on it for 4 months now and we have seen a huge difference. Will never go back to store-bought cat food again. Thank you!
Healthy sphynx
I initially consulted April when my rescue sphynx, Louie had chronic diarrhea. I then adopted another rescue sphynx, Henry and surprisingly he had the same problem. No mater what I tried, from prescription cat food to adding supplements to his food, it still persisted. After a consultation with April, I purchased the homemade pet food supplement for cooked. After two days of eating this new diet, the diarrhea stopped and has never returned. Louie has since crossed the rainbow bridge (heart attack). But little Henry and his new brother, Astin a Peterbald are eating this same diet, successfully. Thank you April.
The best.....still
I've been feeding raw/homemade for almost a year. In that quest I am always researching and reading more because learning never ends for me when it comes to the health and wellbeing of the five furry dog kids of ours! I have yet to find anything that "checks all the boxes" and can balance out the homemade recipe with such ease as this. I HIGHLY RECOMMEND this product!!